My mom once said to me..
..." You can be fearful or you can be grateful. "
A pretty profound statement. It really is impossible to be in both states of mind at the same time.
Thanksgiving is a wonderful time to express this attitude on an inward and outward level.
Sit in silence and take a moment to write a list of all of the people, places and things in your life that bring you joy for how can we really enjoy any of them without gratitude?
Review the list on your scroll often to bring yourself back to that state of peace. This gratitude will be sure to attract more wonderful things into your life!
...Love, Monica.
P.S. Have a very Happy ThanksGiving!
I thank the Turkey for sacrificing his life so that I might be able to experience a special meal with my family.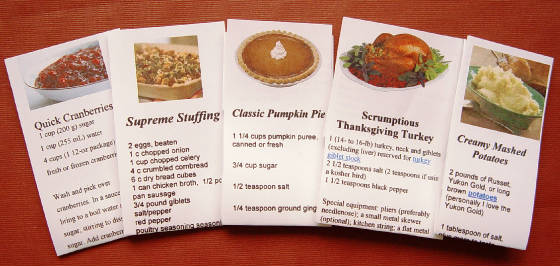 Thanksgiving Scrolls come with actual miniature recipes on one side and are blank on the other side for writing. These come in a set of 5 and are so fun and cute!